We are Painting Instagram Green here at Honey Bee Stamps. Join in the fun for a chance to win a $30 gift certificate to the shop. The winner will be announced on Instagram on March 18, 2018.
____________________
My mother's ancestors are descended from the Clan of Farrell, in Ireland. I am proud to acknowledge that I am one quarter Irish. On St. Patrick's Day my mother always greeted us with "The Top of the Mornin' to You!" We replied with "And the Rest of the Day to You." We still carry on that tradition with our siblings and children. Most people claim to be at least part Irish on St. Patrick's Day. They eat corned beef and cabbage, drink green beer, and wear shirts and buttons that proclaim "Kiss Me…I'm Irish!" That's where today's card starts.
_____________________
I stamped the fox, using the Feelin' Foxy stamp set, with Simon Says Stamp's Intense Black ink, onto #80 Neenah Classic cardstock. I used the coordinating Die Set to cut it out. To keep from repeating myself, I used copic markers on everything but the background on this card.
Why yes…I did color my fox GREEN. Even the fur is colored with pale shades of green and gray. Dr. Seuss was rattling around in my head as I colored. "Do you like green eggs and ham? I do not like them Sam I am. Would you eat them with a fox?" Actually, I would eat them with some Lox. I'll bet that you have that stuck in your head now too. You are welcome!
I couldn't find any sentiments in my stash that I could use so I created my own using the Color Me Alpha stamp and coordinating Die Set. With a ruler and a Copic Multiliner I drew diagonal lines on each letter. This set is wonderful for doodling any pattern that you would like on the letters.
The card was looking a little plain so I drew a cauldron to hold my "pot o' gold." I colored it with shades of grey and put a slit in the top with a Retractable Knife. The gold pieces are Sunshine Disc Sequins. They sparkle and shine. The light just bounces off of them! I tried out the new Lawn Fawn glue pen to glue them in. It worked really well.
I needed some shamrocks, because shamrocks just scream St. Patrick's Day, but I didn't have any of those either. I did have a bag of white Be Mine Candy Heart embellishment pieces so I stuck them to a piece of tape and colored them with green copic markers. They color beautifully. You could also put them in a baggie, with a couple of drops of Alcohol Inks, to custom color them.
I sketched in a rainbow using a Copic .3 Multiliner. I used Tumbled Glass Distress Ink and a Mini Ink Blending Tool to create the sky. I still had the cardstock die cut cloud edges that I used from last week's card. I had cut them using the Cloud Borders dies. You could also use the Outdoor Scene Builder Stencil set…but I don't have those either. The ground was blended with Twisted Citron and Mowed Lawn Distress Inks.
To give the picture some dimension I die cut additional foxes and letters using my Tim Holtz Sizzix Sidekick. They were stacked and glued using a Zig 2-Way Glue Pen.
The fox, letters, and shamrock on the pot of gold were glued to the background scene using the Lawn Fawn glue pen. The pot was added with Scotch Foam tape. Cast shadows were added along the ground using C0 – C3 copic markers. I colored the edges of a piece of cardstock using one of the green markers that I had already used. I adhered it all to a #110 Neenah Classic Crest cardstock base with a Kokuyo Dot Tape Liner.
I played around with the extra heart pieces. I struggled with which card front I preferred. I included both layouts for your consideration, but you can see that I finally settled on the hearts cascading down the rainbow. I tend to overanalyze the small details. I call it "analysis paralysis." LOL
I added a shamrock and the rest of the sentiment, "I'm Irish," to the inside.
May there always be work for your hands to do.
May your purse always hold a coin or two.
May the sun always shine on your windowpane.
May a rainbow be certain to follow each rain.
May the hand of a friend always be near you.
May God fill your heart with gladness to cheer you.
Enjoy your St. Patrick's Day, and as always, thanks for joining me today. You are always welcome to follow my blog at jadanchik.com and my Instagram account at jadanchik.
Joyfully, Jo Ann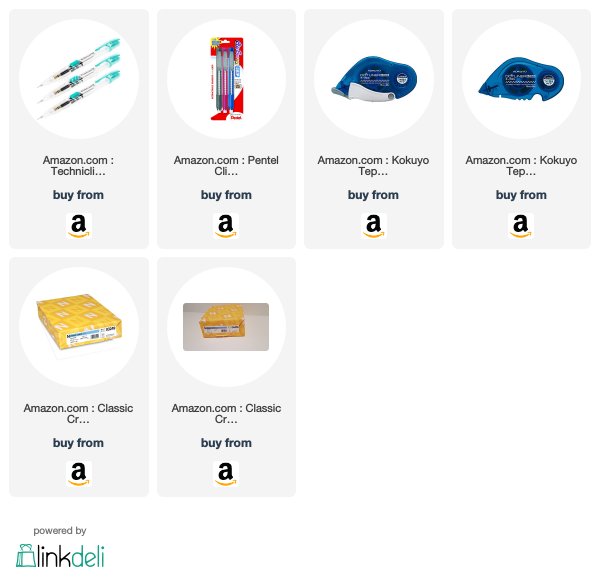 https://linkdeli.com/widget.js?1520495252046
SaveSave